Leave a comment
January 15, 2016 by lovenellie
Greetings, bloomin heck its gone cold, this afternoon I was finding it hard to actually move in the workshop I had so many layers on. Another issue was the fact that my furniture wax had set so hard, I needed to bring it in and pop it on the aga to be able to use it at all.
Anyway that leads me nicely on to my product of the week, Authentico's white wax. Since the very clever Max McMurdo introduced me to this amazing product a few months ago, I have been hooked. It really is so simple to use and I thought you all may like a go ( not saying that your simple)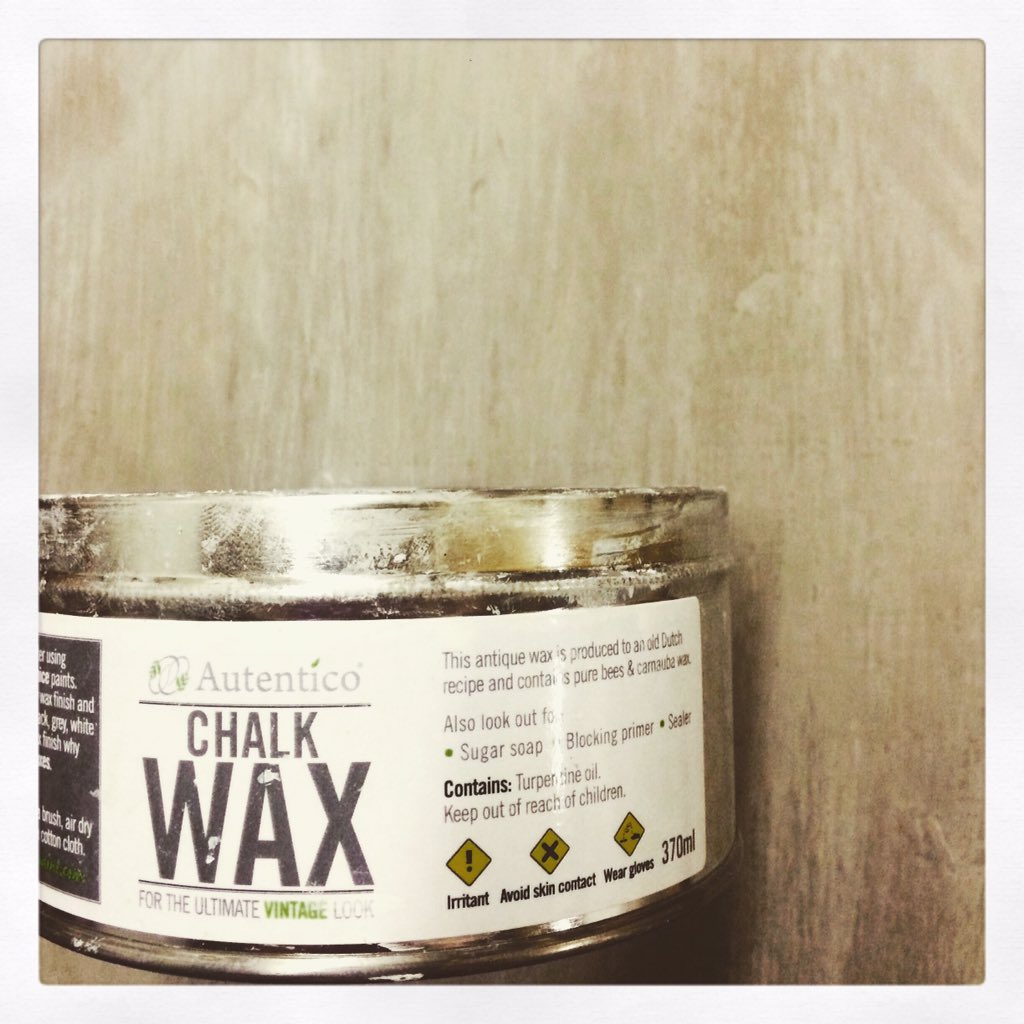 So in a nutshell the white wax can give whatever you are painting a limed effect and if used on bare wood it can knock the raw wood look back and gives a Scandinavian  weathered look.
A boring table top or bed frame can be given an uplift by sanding the wood back and then white waxing. It's a great way of toning down the wood colour to fit with the rest of the room.
The table above has only a light covering of the wax but you can layer as much as you want and here these floorboards have been given a real Nordic look with quite a thick layer of the wax.
The wax can also be used on top of the paint to give a distressed whitewashed apperance, this look is very on trend at the moment, we seem to have moved on at last from the french 'shabby chic' (hate that phrase) look and the  Nordic distressed texture is much more the look of the moment.
My top tips for using the wax are:
Make sure the wax is warm sometimes I pop my tin in a pot of boiling water for a few seconds to make it a bit more malleable.
Apply the wax with a brush for a much more even finish (you really do need to make sure it is an even finish before it drys)
Once it is dry give it a bit of a buff with a soft cloth.
It really is that simple hey presto- BOOM furniture transformed.
So there you go EASY !
Go get upcycling.
Speak soon, have a wonderfully creative weekend and keep warm.
Love